CBIMS: an OpenBIM+ Solution for Customizable BIM Checking
Description
Submission for buildingSMART International «openBIM Award 2023»
Category: Technology Excellence / Technology Solution
Located in Shenzhen city, the Shenzhen Qianhai Xinhua Life Building Project consists of a super high-rise office tower house and a three-story commercial podium. The building is mainly used for office, business, catering, community services, and underground parking.
As a designed general contracting mode, the project adopts forward BIM design and delivers all professional design documents at the same time. The BIM model is built in strict accordance with the standard and selected as a pilot project of Shenzhen BIM digital standards. Architectural and structural models are edited in cooperation with building code checking. 
Therefore, BIM research team of Tsinghua University Software School proposed the solution to develop a standard compilation tool(Knowledge Base) and a BIM viewing and checking tool (CBIMS Manager), and at the same time, combining the standards with local needs. 
Technical Process Framework
The model records a large amount of 3D semantic information of design results. In order to deal with problems such as model isolated data island, model quality control, model approval, and model-based collaboration in BIM application, this project has practiced model merging, exporting, model quality checking, building code checking, collaboration and optimization, lightweight display by investigation, analysis, refinement on international & national standards in the design phase.

Check Data Dictionary (SZ-DD) and add object identifiers as required
On Knowledge Base, view SJG  Standard for Building Information Modeling  Semantic Dictionary, and add object identifiers as required.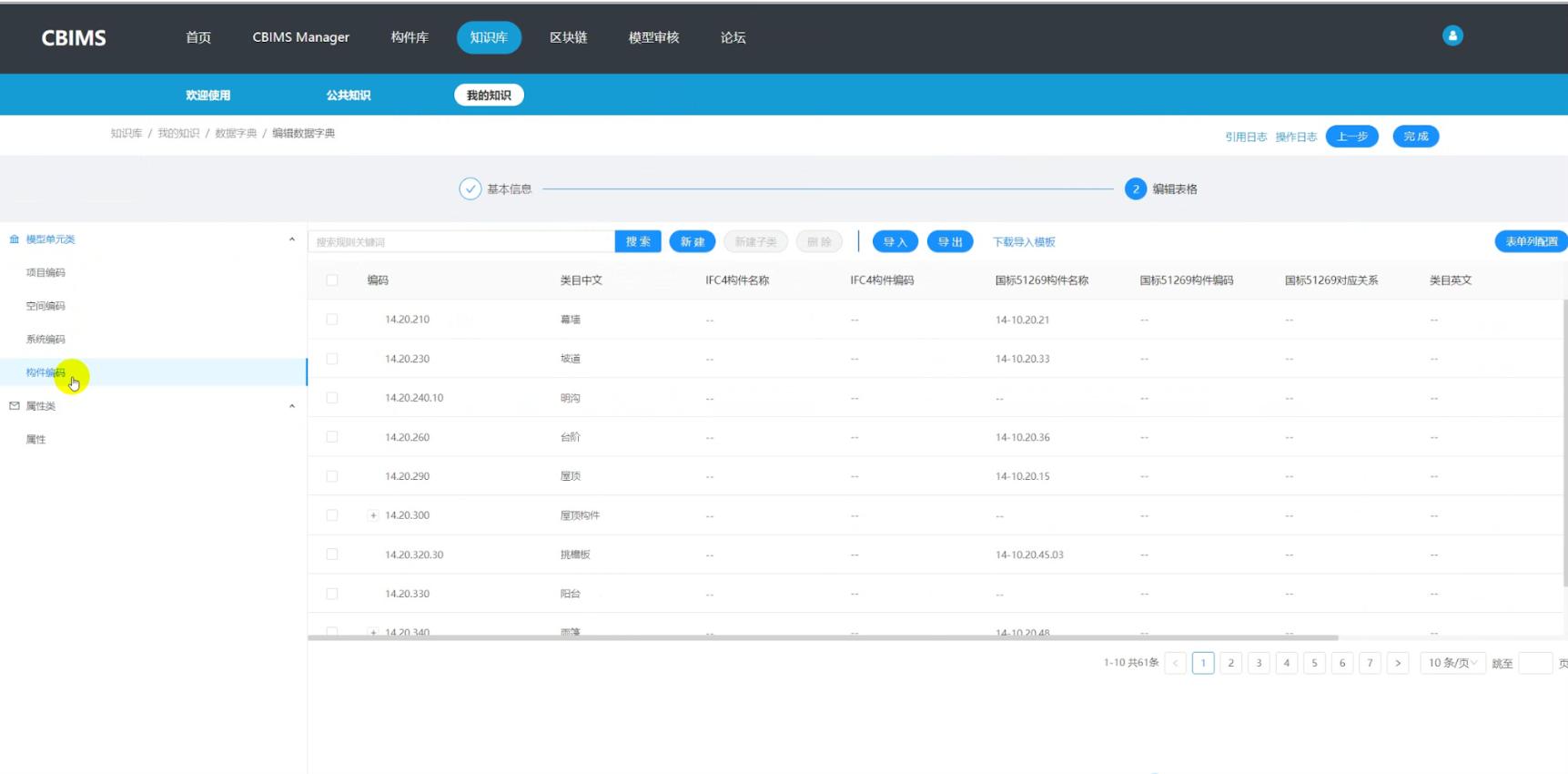 View MVD for code checking (SZ-MVD), and download digital specifications
On Knowledge Base, view SJG Standard for Engineering MVD for code checking of Building Information Modeling (Building Construction Project Planning Approval Fascicule), and add object identifiers, download digital rules accordingly.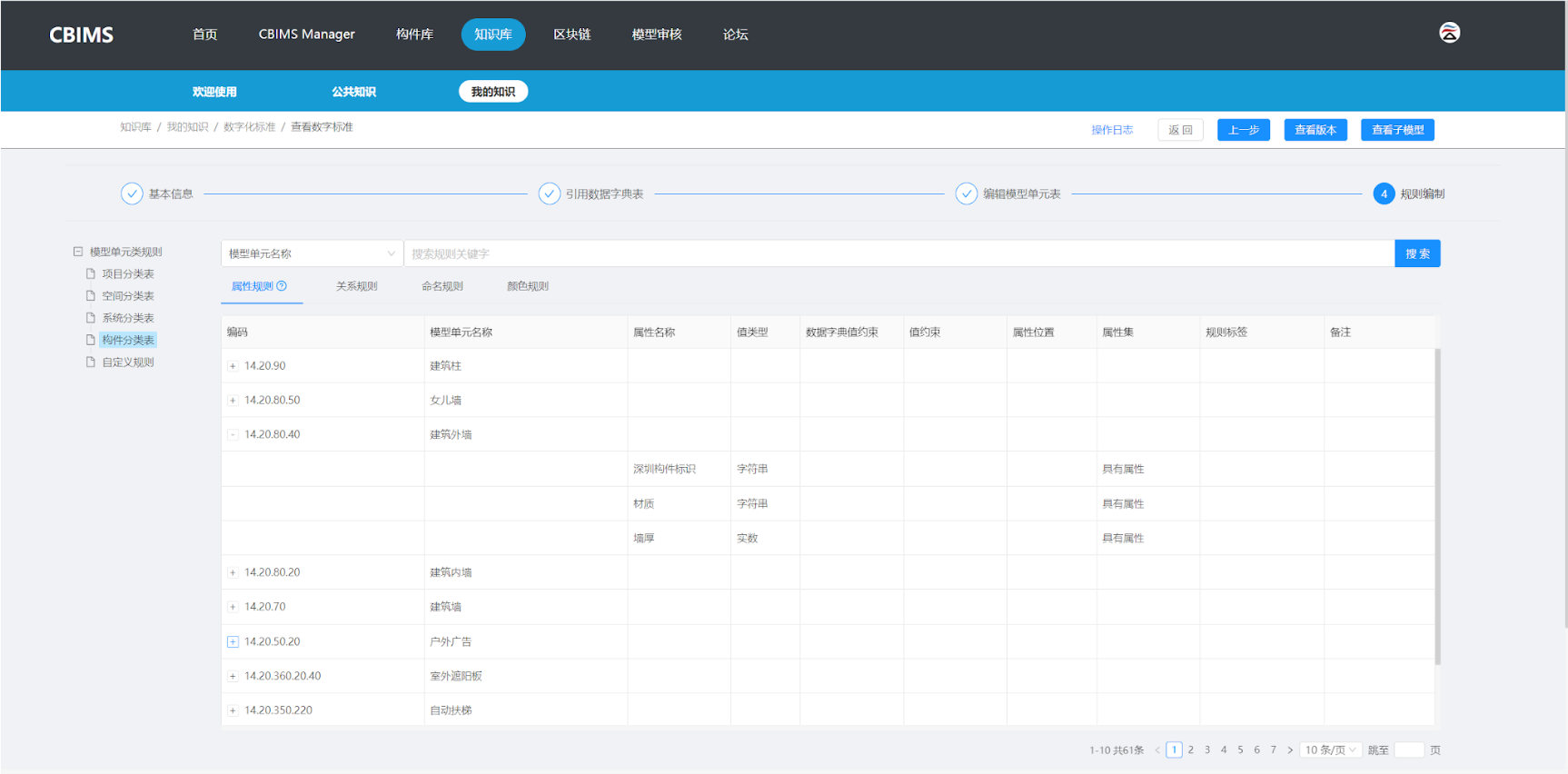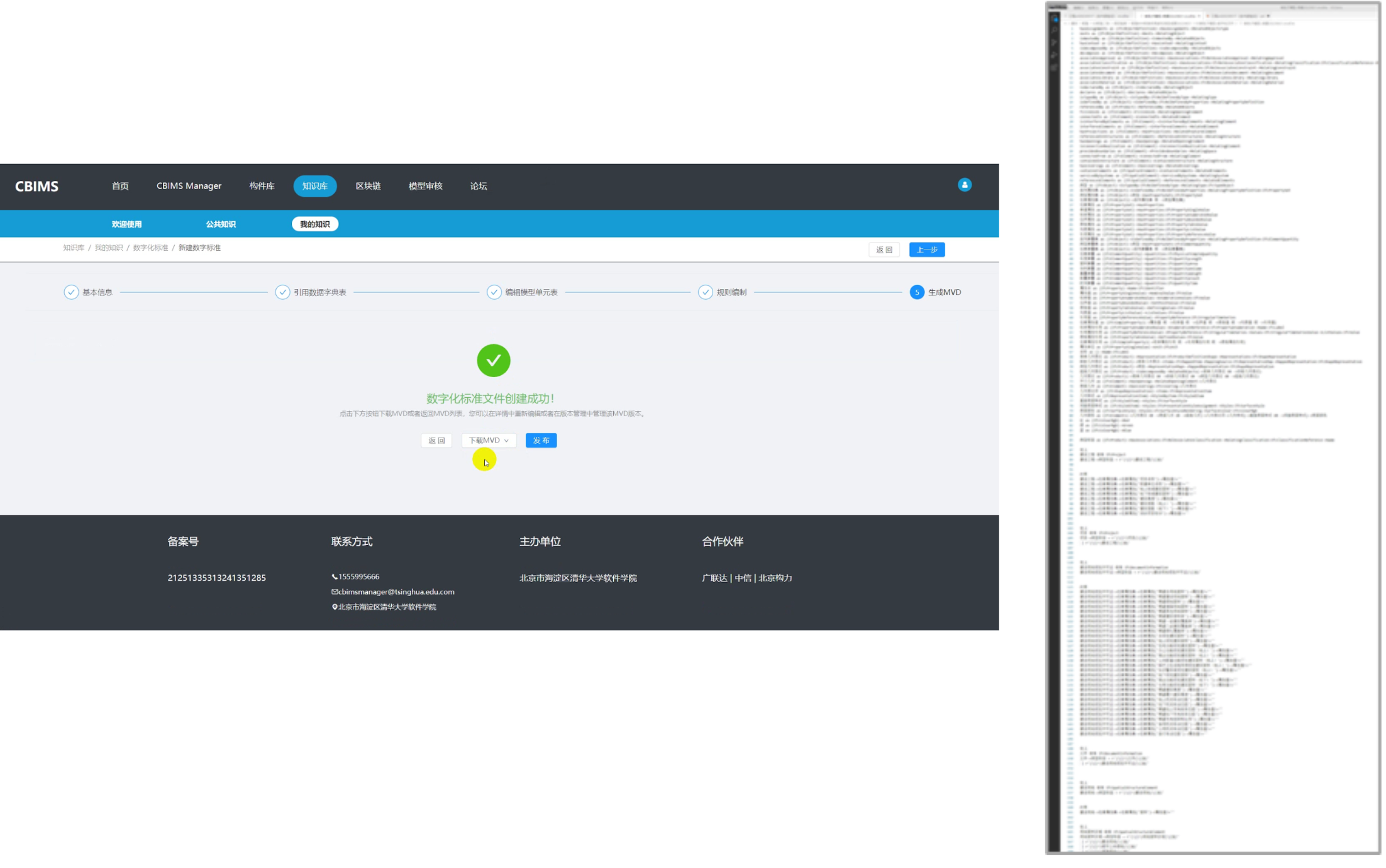 VIew the digital building codes (SNL), download digital rules
On Knowledge Base, view Building Construction Project Planning Approval and related SNLs, download digital rules.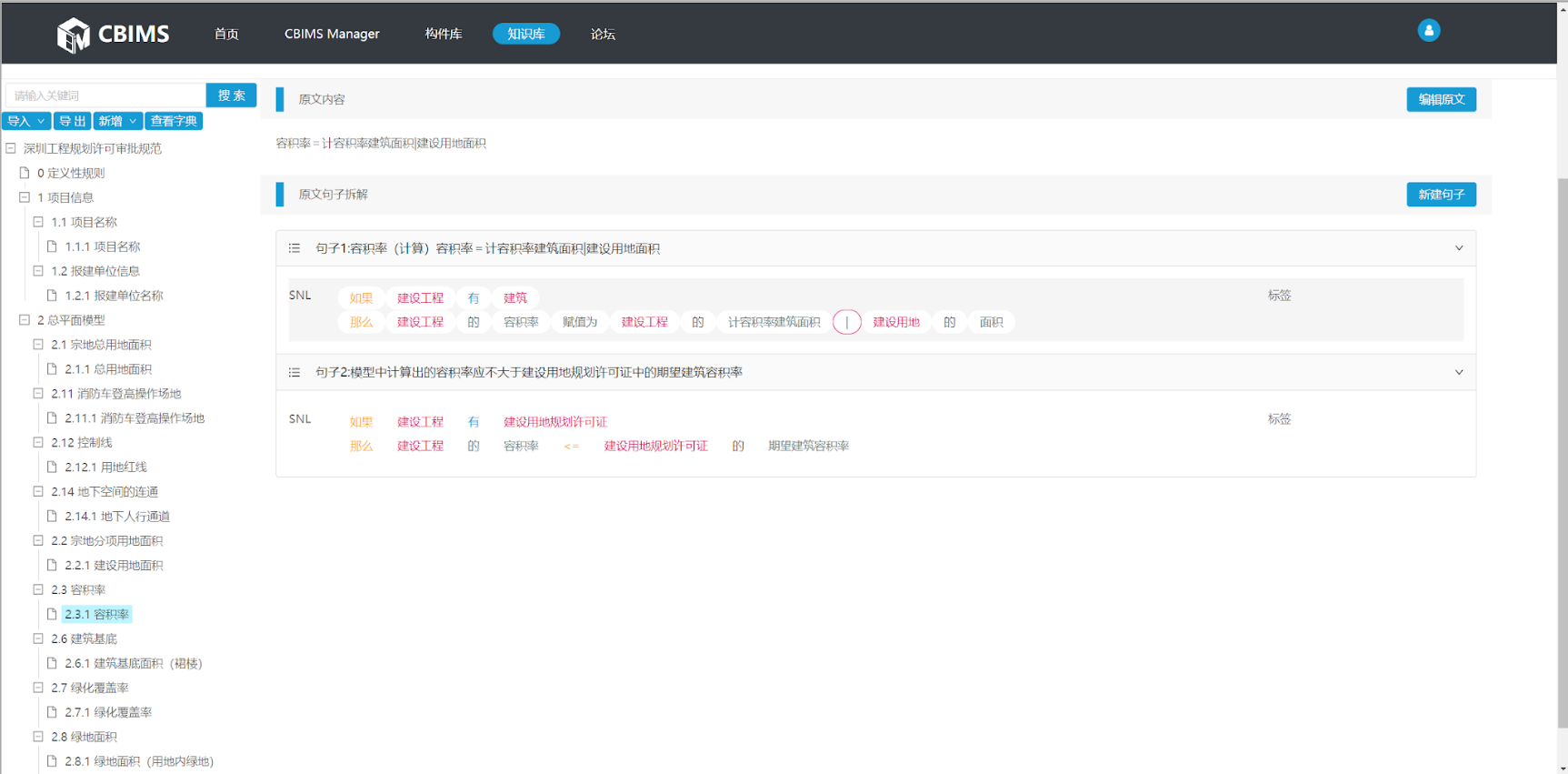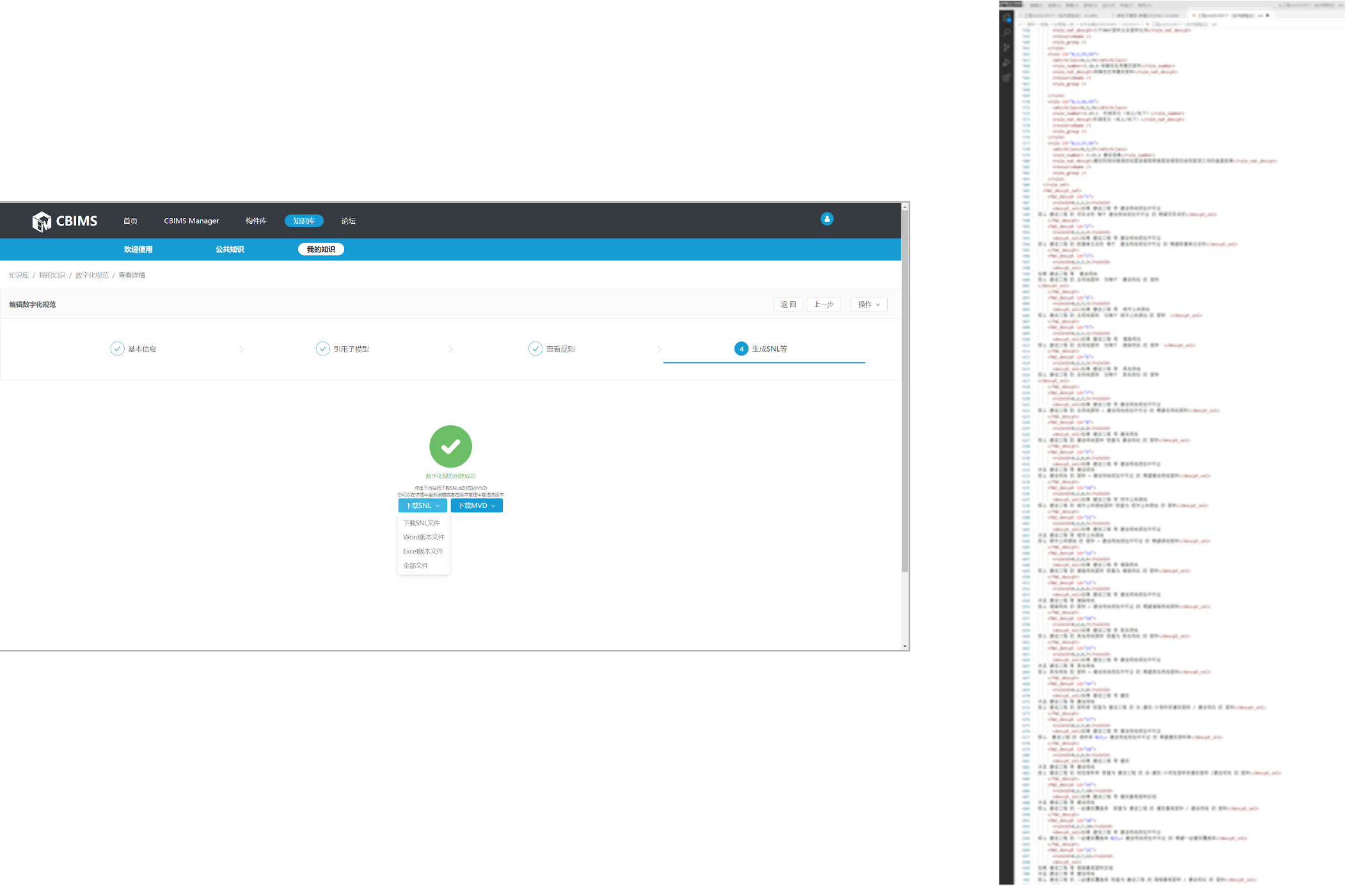 Export IFC models
Revit end conversion plug-in ensures complete model export. It exports the material texture and optimizes the file size to make the IFC model smaller, prettier, and better.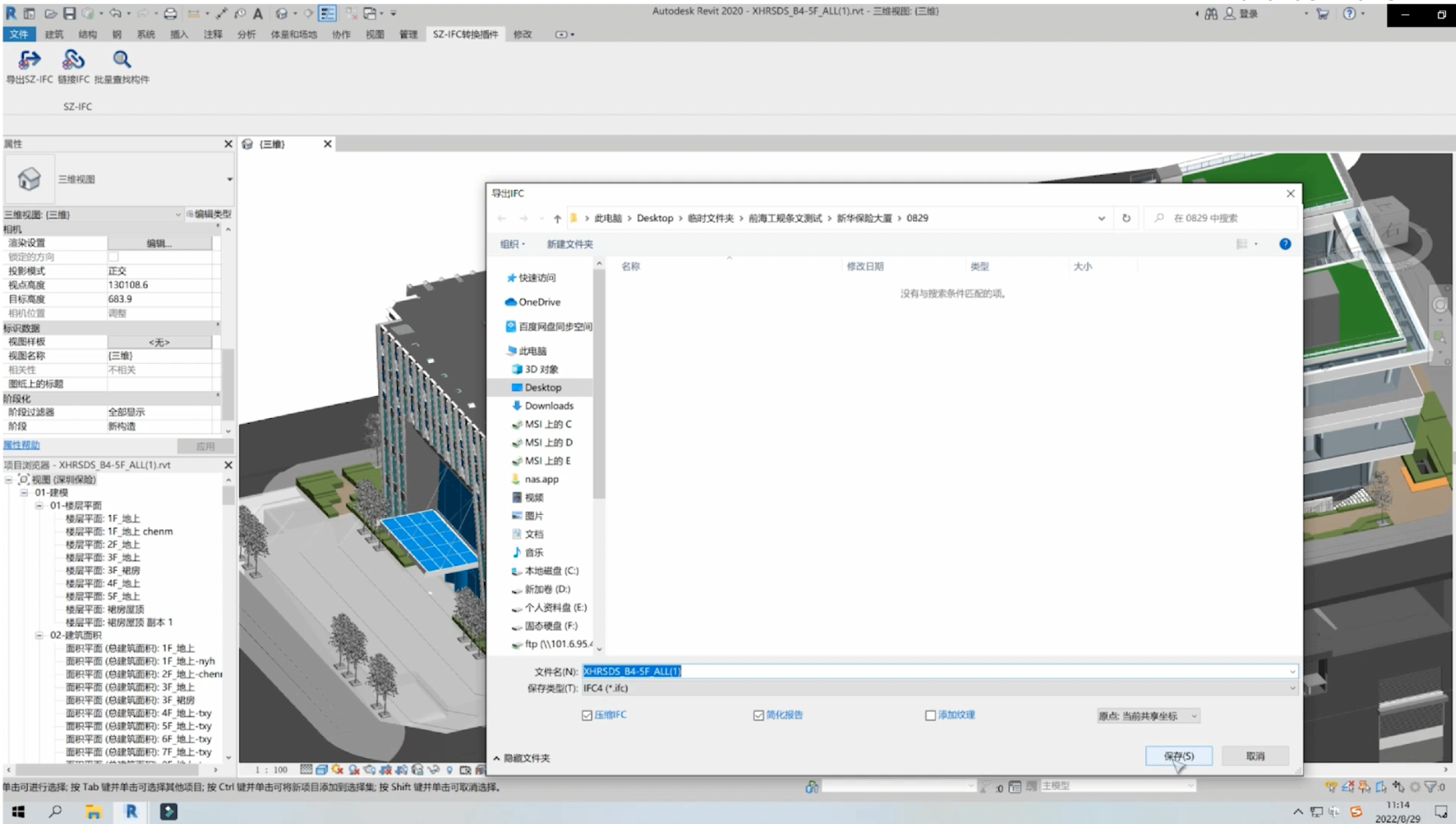 Model Quality Checking
The model quality requirements for subsequent application scenarios (e.g. building code checking) are converted into MVD rules. Run model quality checking to the example IFC model and the inspection results are detailed.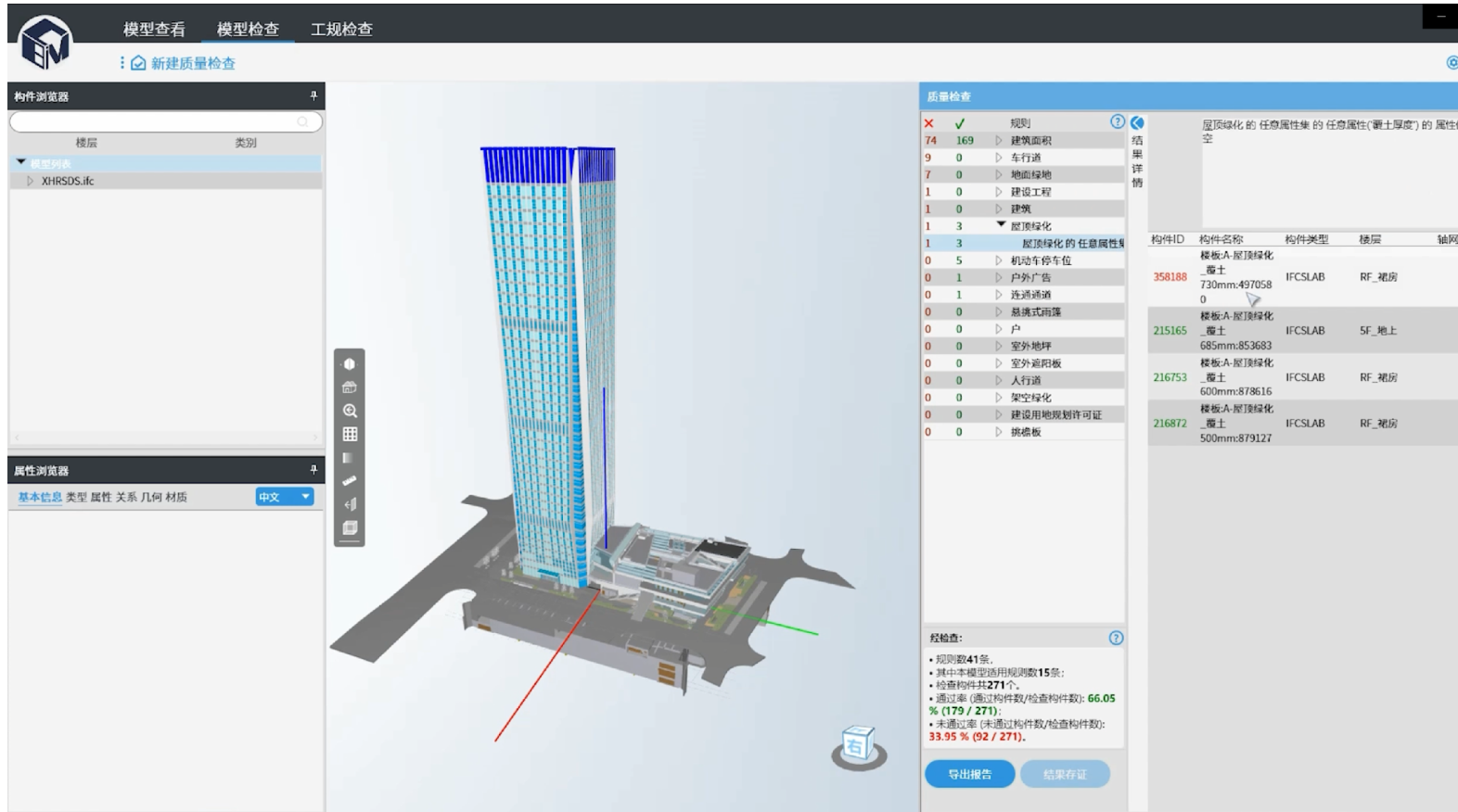 Building Code Checking
SNL rules can be formed by digitizing related building codes. After running the building code checker to the example IFC model, the detailed checking results are listed. 
Collaboration and optimization
Covert results from Model Quality Checking and Building Code Checking to bcf files,open with design softwares for collaboration and optimization.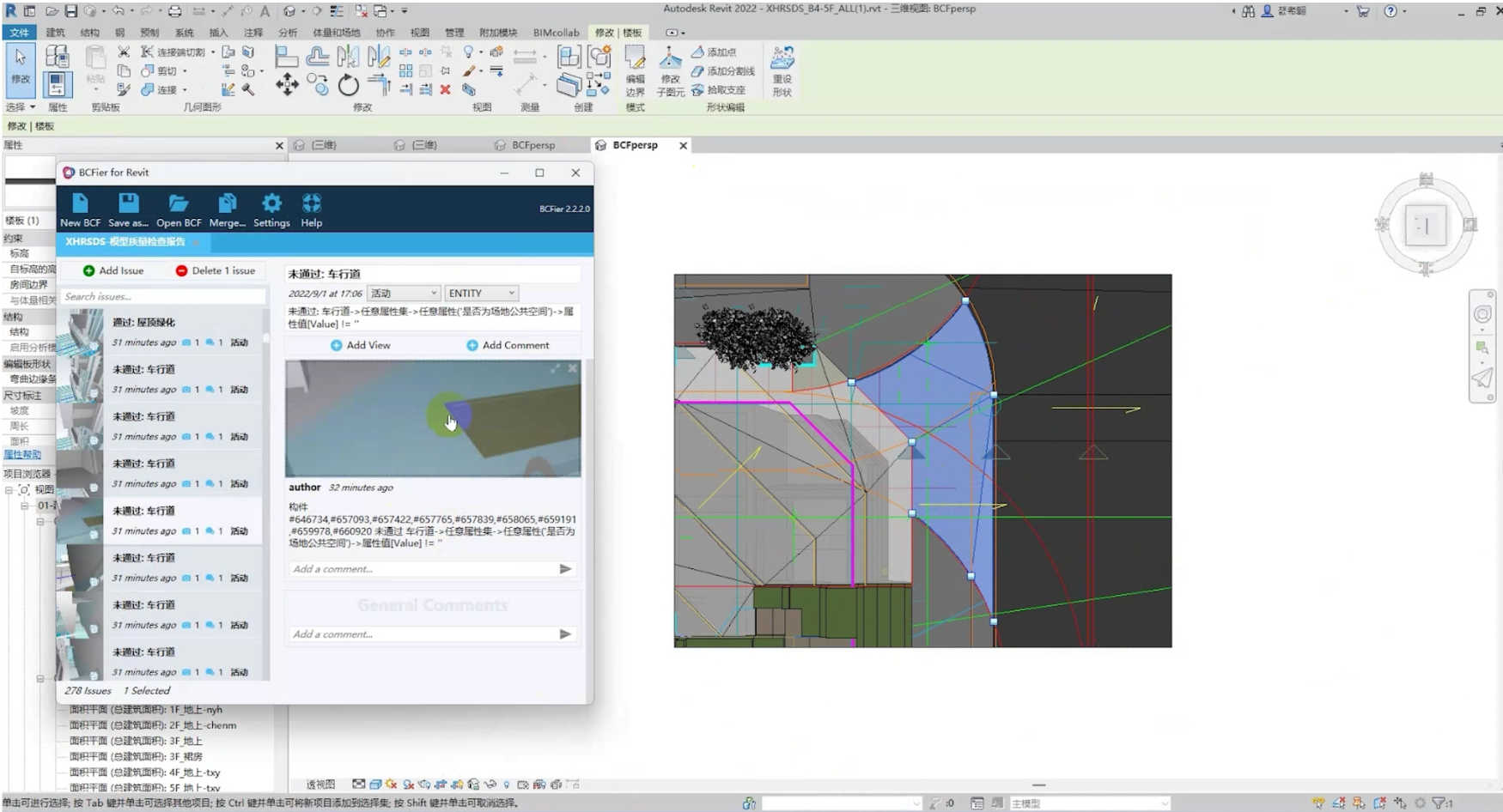 Copyright
All documents are licensed as a Creative Commons Attribution-NonCommercial-ShareAlike 4.0 International License
(Attribution-Non-Commercial-ShareAlike 4.0). Further information can be found at

Handling
The documents reflect the current best practice and do not claim to be complete. They should not to be understood in the sense of a generally valid recommendation or guideline from a legal point of view. The documents are intended to support appointing and appointed parties in the application of the BIM method. The documents must be adapted to the specific project requirements in each case. The examples listed do not claim to be complete. Its information is based on findings from practical experience and is accordingly to be understood as best practice and not universally applicable. Since we are in a phase in which definitions are only emerging, the publisher cannot guarantee the correctness of individual contents.
Document Type : bSI Award
GUID : A554B034-2E33-4447-B540-7D03159735D1
Identifier : bSI Award 23
Revision : V1.0.0
Project Status : Draft
Published on: May 30, 2023
Last change: May 31, 2023
Publisher: buildingSMART China
Author: zhang, xiaowei | Ming Gu | Ge Gao | HeHua Zhang | Ran Sun | Xinhui Yan | Shengqi Yao | Han Liu | Xi Wang | Ziyi Ke | Cheng Peng | Xing Li | Xinyi Du | Yingnan He | Xiaobo Jia | Xiaoye Meng | Wenqiong Hu | Hangyue Li | Huihui Xie | Weihua Ye | Sifan Deng | Xiaobo Jiang | Ning Wang | Jie Liu
Not registered yet?

Register for the Use Case Management Service for free to access the entire document.

Registered users can use the download area and the comment functions.